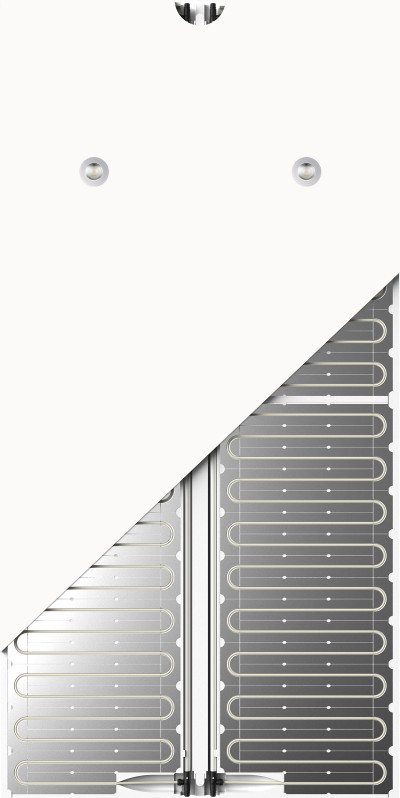 ceiling radiant system
prefabricated radiant panel

Radiant prefabricated panel based on a circuit system with finishing plasterboard sheet and laser marking of the hydraulic circuits. The panel finish/coating can be chosen from different types of plasterboard sheets, to correspond better to the requirements of thermal performance and construction finishing.
It can be modulated: by cutting it along the centerlines of the main module, you create new sub-modules that increase the adaptability of the radiating surface.
The ridges and the connecting fittings are integrated and do not require external appendages, whatever is needed is inside the panel.
The radiant panel in its modular version was conceived for ceilings requiring access for inspection, typical of the tertiary sector. The ideal solution for environments that require high acoustic and thermal comfort.
Where restructuring a radiant panel is ideal for creating radiant surfaces between wooden, metal or concrete exposed beams, with clearances up to 40 cm.