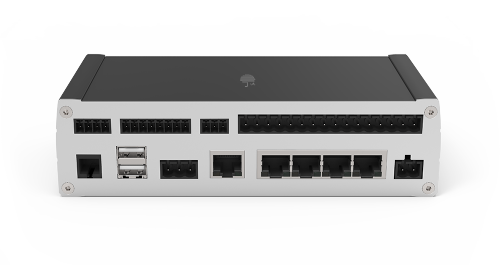 ceiling radiant system
digital control

it regulates the comfort optimizing
energy consumption
It is the ambient probe that detects the environmental climatic state by means of three sensors of high precision. Thanks to the control central unit and the control of the UTA plant it regulates consumption as regards respect of both economic and energy savings.

Through Internet, it communicates with other systems (connex, dali, dmx), ensuring expandability and maximum domotics control.

It manages the integrated LED lighting dimming them  according to desired profiles.